[ad_1]

Build successful teams. There are many models on how to build a team that delivers results. Thousands of books have been written, and most provide complex ideas. In this article, you will discover simple and practical ways to build teams.
However, team leaders may apply the following effective ways to build a team that works for most teams. Managers, supervisors, and group leaders may find all these ways powerful and practical.
1. Show members that you care.
Teams are composed of people who come from different backgrounds. Each has beliefs, values, pains, and aspirations. Teams are like families. Members want to know that you care for them.
So, you've got to be patient and persevering. Do your best to listen to each other. One way to do this is to find out more about each other outside of work. When you do, you will learn to appreciate each other.
Build a team that values malasakit. Your team members expect you to show that you care for your welfare. We commit ourselves not only to an inspiring vision. We commit ourselves to people who give importance to us.
Build a team with members who are committed to each other. To do this, you've got to model the way. Show people that you respect and trust them. Know them beyond their names.
2. Assume the best about team members.
Because team members come from different backgrounds, there are times that you will misunderstand each other. You will have conflicting interests. That happens even with family members. You can expect that it will also occur in your team.
To ensure that problems get quickly resolved, assume the best in people. Committed team members tend to be very passionate. Your difference in how you communicate and resolve issues can be fixed when you believe that people have good intentions.
To build a team that delivers results, pay attention to the positives. Explore the strengths and assets of each member of your team. It is their assets, not their weaknesses that you can build up.
3. Stop blaming; make the team fix the problem.
When problems happen, it is common for many groups to zero in on the problem's cause. When you start asking, "Who is at fault?" or "Who is accountable?" you are not trying to play safe. You are saying that you are not part of the problem, and therefore you have no business solving it.
But when you start asking, "How can we fix this problem today?" you are focusing on solving problems instead of passing the blame to someone. You stop the blame game and start fixing problems.
Teams work when you allow them to work.
Building a team isn't always easy. It would be best to break old habits that force you to play safe, point your fingers at others, and blame them.
Build a team that recognizes mutual accountability. Make everyone understand that members are not only responsible for individual results. They can help others deliver great results too.
4. Focus on behaviors, not personality differences.
Most team problems happen because of personality differences. I have met many managers who have problems with people's attitudes. What they mean is that they don't understand the perspective of other team members.
To say that a member has a "bad attitude" about work does not say much. It is a lazy label.
Focus on behaviors. You can correct people's behavior, but you can only speculate about their attitude. Pointing out specific behaviors will help resolve a misunderstanding.
For example, if a team member is always silent during team meetings, you should tell that person your observation. Ask why. Seek to understand. It won't help to label silence in meetings as "uncooperative."
To build a team that performs at its best, help each member of your team to identify the vital behaviors that will help them achieve team goals. You can include this in your team charter.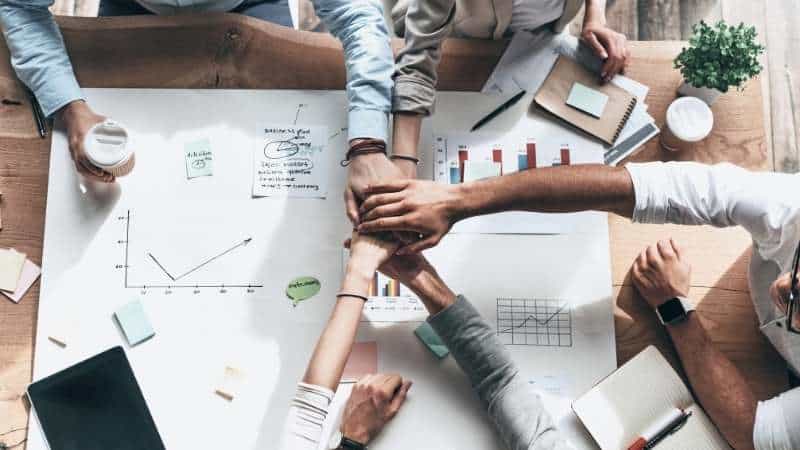 5. Make meetings productive.
Meetings are notorious time wasters. I work with an organization where supervisors are members of multiple teams. Some of those meetings run beyond an hour, often with unresolved and unfinished agendas. Now imagine if you have six teams.
Make shorter meetings. You can have stand-up meetings of 10 minutes. Ensure that you only talk about important matters. Avoid unnecessary details and lengthy debates. You don't need to master parliamentary procedures. It is enough that your meeting runs smoothly.
You don't have to invite everyone. Involve only those people who have to be in the meeting.
You don't have to meet if a one-on-one conversation or an email can do.
Another way is to use lateral thinking. I recommend you study the six thinking hats. Developing lateral thinking skills will help you move in the same direction. To arrive at a common goal, you don't have to spend time in endless debates.
Achieving goals isn't always a win-lose scenario. By teaching your team to be creative, you can build a win-win culture too.
Build a team through creative and productive meetings
6. Focus on the end goal.
You will encounter many obstacles when you are in a team. Challenges come from all directions. Hurdles and obstacles dishearten most of us.
We lose our energy and enthusiasm and get stressed about future failures.
You don't have to ignore obstacles. You don't have to forget past mistakes. But just like driving a car, pay more attention to your destination. Focus on the end goal.
To build a team that is purpose-driven, you need to communicate your vision. All your goals must bring you near your vision.
By focusing on your end goal, you ensure that every step you take won't veer you away. When your members are in constant conflict, it is likely that they see your goals differently.
7. Involve members in problem-solving.
A manager said that leading her team is burdensome. Her team members send every problem for her to solve, even though they can solve those problems themselves. They don't want to get the blame.
You don't have to solve every problem. You won't be able to do productive work if you spend more time solving your team members' issues.
Involve members in problem-solving. Make it clear that you want to empower them. You are not avoiding problems, and you only want to focus on issues that only you can solve.
And if they come to inform you of work issues, encourage them to bring their solutions.
To build a team that creates solutions, I recommend that you introduce creativity and innovation workshops. You can explore the games at SessionLab and Gamestorming.
8. Develop collaborative problem-solving skills.
Some team members cannot solve problems because they don't have problem-solving skills.
One purpose of a team is to solve one company's problem. You will ensure success if all of your members develop problem-solving skills.
I daresay that everyone has patterns of solving problems. Some are passive, and others are aggressive. Most people like to solve problems on their own.
You can sponsor a team-building session on collaborative problem-solving. You can choose activities that can serve as metaphors for problem-solving skills you need at work. You can teach them better if you can come up with simulation games.
Build a team that can solve problems together.
9. Know your roles and purpose.
I did a role clarification session for a government agency. During the session, members discovered that they were actually not working based on their mandate. They spent most of their time accomplishing tasks assigned to them by bosses who are not their immediate supervisors. Because they were trying to please bosses in the office, they failed to do their jobs.
I am not sure if the session changed the way they worked.
I am sure that teams fail to achieve their objectives when roles and responsibilities are not clear. It was like everyone wants to appear busy to justify their salaries.
If you are a team leader, ensure that everyone is sure about their roles and responsibilities. When you create your team charter, clarify how each role contributes to the achievement of your goals.
You can build a team where members value the contribution of each other. You only need to ensure that everyone knows how one's role impact team results.
10. Focus on results.
Most people focus on "busy work," not on results. Members complain about being tired at the end of the day but have no outcome to show. If you have a team charter, you have something to remind the team about your end goal.
Every work is a step towards the destination, to the achievement of the goal.
Cancel your meeting if it won't contribute to the improvement of results. You don't have to do your Friday team-building session if it does not improve the team's performance. Activities only matter when it brings positive results. Effective team building improves business performance.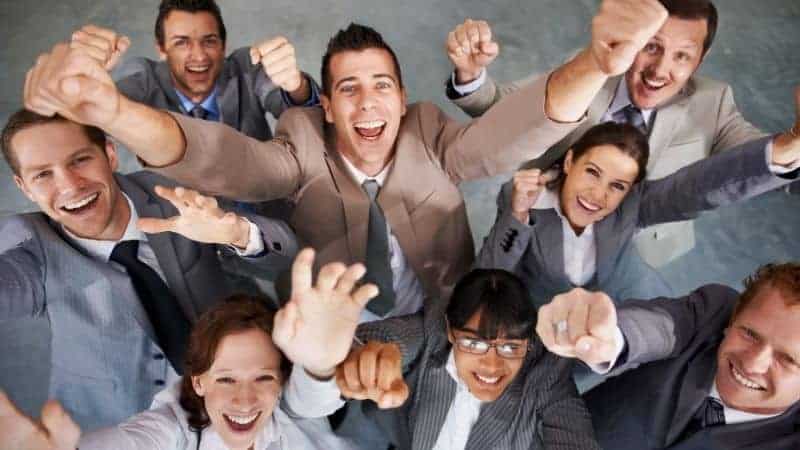 Team building is both art and science. You will lead your team your way. You can also learn from the experiences of other teams. You can study the best practice. Yes, you can go to school with the winners.
Build a team that focuses on results. You can do this by coming up with a one-page performance management system that clarifies the success indicators of each member.
11. Visit successful team-based organizations.
There are successful teams that can show you how winning gets done. This method is called best practice research.
Before you visit team-based organizations, make a list of your challenges. You will interview teams to determine how they handled those problems or problems similar to what you now have.
Consider also other problems they faced and how they handled each. One of these days, you might face the same issues – and you want to be ready when you get there.
Build a team that is always learning.
12. Go to conferences of team-based organizations.
There are industry-wide conferences where you will get information about employee engagement, handling employees of a particular generation and profession and team-based management.
Not only are conferences great for making new friends, but they also provide you with an education that you won't get while busy working with your teammates.
No one person is the "expert" in team building. But learning from the collective wisdom of those who are handling teams will provide you with expert-level solutions.
13. Form study groups.
One best way to get your people involved in building a strong team is to form study groups. You make everyone responsible for creating a high-performing team.
You can explore the steps in action learning. By teaching your team members how to answer their questions about team-building, they will work to improve teamwork while working.
Or you can assign your study groups a particular topic. For example, they can read the Five Dysfunctions of a Team by Patrick Lencioni. Each week they can discuss one dysfunction — and share their thoughts on how to apply what they learned.
Build a team that gives importance to team learning. Team learning ensures the continuous development of your team.
14. Learn about different types of teams.
Different types of teams require specific competencies. Some teams are composed of people coming from sections or departments. Some are members of different team types.
When you understand each team type's dynamics, you will be able to adapt from one team to another.
15. Get team building education.
You can get a team-building trainer to introduce you to team competencies. Not everyone is adept at working with other people. By helping your people get the skills they need, you will be helping them become better team players.
You can find videos on Youtube where practitioners talk about team skills like interpersonal communication, collaborative decision-making, role clarification, and goal identification. These are free team learning opportunities you can forward to your team members.
Build a team through deliberate training. Identify the team skills each member must learn in each of the four stages: forming, storming, morning, and performing.
Below is an example of a team-building education on the Five Dysfunctions of a Team.
16. Champion the "team concept."
We are one. That's a good slogan. A good team concept too. You are working in one direction and you desire that each person will recognize that.
The action of one will affect everyone.
Promoting a team concept goes beyond your slogan. Consider practices that will reinforce a team concept.
The first step is to distinguish a team from a group. A group of employees can be assigned to work on specific tasks. They can all be doing the same tasks and they don't need each other. Their success is measured by individual performance.
A team, on the other hand, is a group of people created to accomplish a project. The members come with different sets of skills and are expected to work on separate tasks needed to complete the project. It takes time to build a team and each member must commit to team learning so everyone flows well.
17. Learn Systems Thinking.
The action of one will affect everyone. Systems thinkers know this to be true. We are all parts of a system. We influence each other, though some have more influence than most.
As a learning strategist, I discovered a title or a place in the organizational hierarchy does not determine one's influence in the workplace. A company drive may have more effect in forming the attitude of team members than the company CEO. Words matter. Action matter.
Build a team with members who are system thinkers.
Every single part of a system does matter. You can learn more about Systems Thinking here.
[ad_2]

Source link