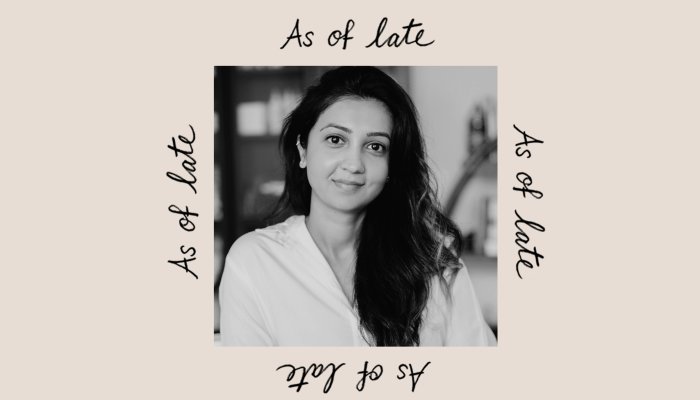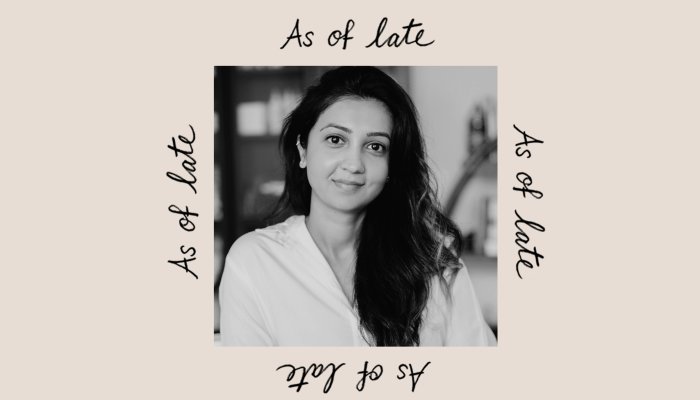 "Masking is something my mom taught me. She would save stuff. For example, if we were in orange season, she'd save orange peels. Or if she got a really good batch of yogurt, she'd save a bit. If we got apricots, she'd set some aside. All the stuff from the kitchen that'd you normally just throw away, she'd save for masking. 
"I do a face mask every weekend. I always had a set of like three to four face masks, and whatever is going on with my skin I'll use one of those masks to help. The mask I pick is totally dependent on how my skin looks and what is going on in my life in general. 
"When my skin is acting up—like I'm closer to my period or I'm breaking out—I'll do Aveda's Tourmaline mask. When my skin feels congested, I'll leave it on and after it dries a bit then I'll massage it in. It has physical exfoliants that are not too harsh. Then I'll rinse it off.
"The Tata Harper floral is hydrating, so I'll use that when my skin is feeling too dry. Maybe I've had a really good weekend with lots of drinks, and now my skin is a little dehydrated. That's why I'll do a hydrating mask. 
"I'll also have The Ordinary mask for when I've had sun exposure lately—I live in Florida, so it happens—or I've had a stressful couple of days and just want something reenergizing. It has AHAs to help shed off the old skin and get the new skin to the surface, so the complexion feels fresh and bright."