[ad_1]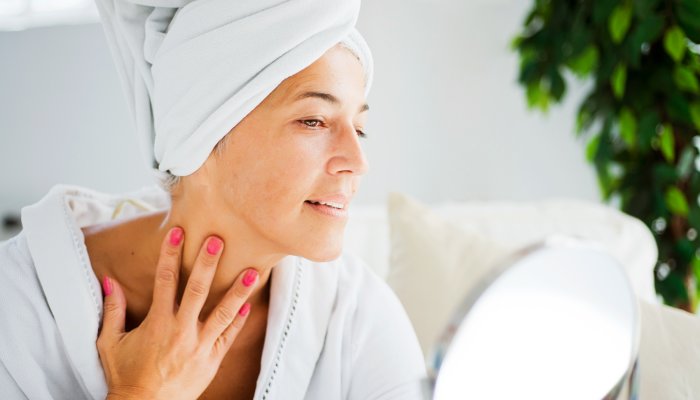 You must protect your skin from the sun—whether it's a sweltering summer day or a snowy morning in the wintertime. Aside from the risk of sunburn and sunspots, the collagen in your skin will suffer too, according to research. 
This study1, for example, looked at collagen under UV light and found a "significant decrease" in collagen structure after exposure. Further, DNA changes to the skin cells that make collagen and the free-radicals produced by UV light can both impact collagen in the skin, as board-certified dermatologist Gary Goldenberg, M.D. once told mbg. 
Be sure to keep an SPF on your vanity and in your travel bag year-round–here's a list of our favorite clean formulas if you're in the market for a new go-to. 
[ad_2]

Source link