[ad_1]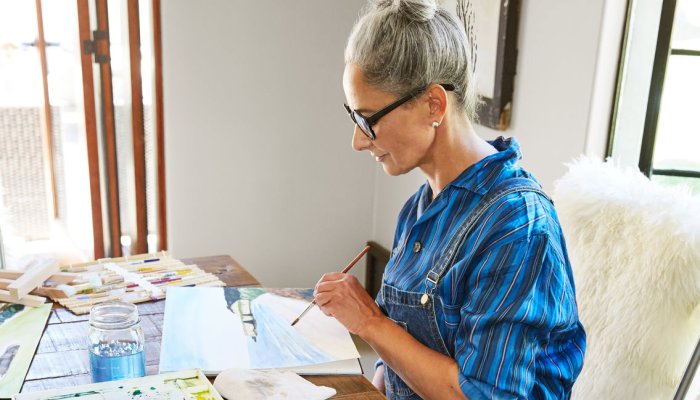 In Boston, pediatrician Michael Yogman writes a new kind of prescription for his young patients: the arts and play. Yogman, who is also an assistant clinical professor of pediatrics at Harvard Medical School, prescribes his patients a daily playful activity to be done with a caregiver or friends, such as dancing, drawing, or playing pretend. He tailors his "prescriptions" to match the needs and preferences of each child, emphasizing the idea of joyful engagement. Michael says, "Children need different things. They have specific likes and dislikes depending on their developmental stage and their emotional engagement. We work to find the best fit that maximizes joyful discovery." Michael's goal is to head off stress, loneliness, and anxiety by helping his patients understand and process their emotions and build skills for the future.
He also works to enhance safe, stable relationships with parents and peers, which promotes resilience. The activities he prescribes help them to regulate emotions, and soon his kids are able to incorporate these practices into their lives. Over time, they gain knowledge and confidence and learn to buffer stress.
This is what's known as social prescribing5, and it's happening in the U.K., Canada, and the United States. Physicians, psychologists, social workers, and others are prescribing singing classes for stress, museum visits and concert tickets for anxiety, and nature walks for burnout—offering prevention and intervention. Social prescribing engages the arts as an immersive form of precision medicine, aligning cultural activities with individual needs. And these activities don't have to be time-consuming or expensive to integrate into your daily life.
What if, instead of scrolling on your phone with your morning coffee, you spent twenty minutes drawing in a doodle diary, or creating your own mandala? You could black out words in the newspaper and create a found poem, or pick up your kid's (or your!) LEGO bricks for freeform design, or Play-Doh to create something new. Take old clothes and make a memory blanket. Throughout the day you can pause and add a little bit of art and aesthetics into your life and see how it changes your mood. The list is endless and the results are immediate.
New technologies are making it even easier to access a range of arts and aesthetic experiences for mental health uses. John Legend and other world-renowned musicians have partnered with the mindfulness app Headspace to bring music to mindfulness practices. The website Wavepaths combines personalized music with and without psychedelic therapy using state-of-the-field science. And through NEA Research Labs, neuropsychologist Robert Bilder at the University of California, Los Angeles, has developed a groundbreaking, simple-to-use well-being assessment app using psychometrics to measure in real-time the benefits of the arts. Currently in the pilot stage, the Arts Impact Measurement Systems, or AIMS, can be used by researchers around the world to collect standardized data on the benefits of the arts. Large data sets will emerge that can be analyzed to better understand and target mental health and well-being approaches.
There is infinite energy and vibration in the universe, there are also unending ways the arts aid in cultivating well-being. They help us navigate the uncertainty and unpredictability of life and ride the wave of complex emotions and feelings. As neuroaesthetic researchers continue to learn more about the mechanisms for why that is, the future promises to bring us even more compelling insights. Grab a pencil, a pen, a paintbrush, a tuning fork, a harmonica, a drum, a ball of yarn, or a bag of potting soil and some plants and bring the benefits of art and aesthetics into your day.
From the book YOUR BRAIN ON ART by Susan Magsamen and Ivy Ross. Copyright © 2023 by Susan Magsamen and Ivy Ross. Reprinted by arrangement with Random House, a division of Penguin Random House LLC. All rights reserved.
[ad_2]

Source link