[ad_1]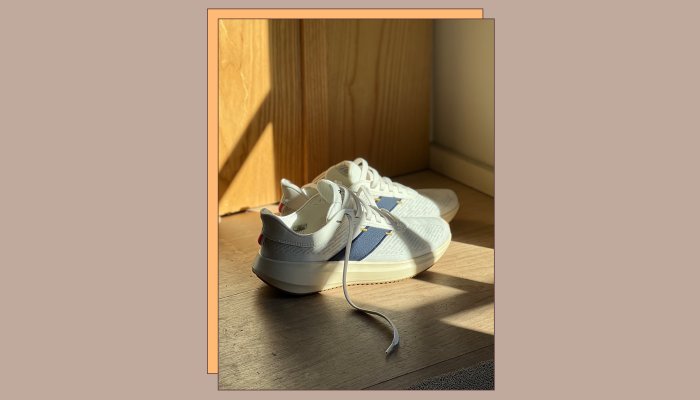 Most importantly, they're super enjoyable to run in. I've worn the shoes—designed to be everyday training sneakers; not race-day kicks—on both long runs and quick track sessions. Most of my runs are on concrete, and the plush foam layer provides a nice cushion that my joints appreciate. But the firmer midsole means that they still have enough support to propel me forward during speedier workouts.
As a walking shoe, it also performs well. I've worn them on daily strolls around the neighborhood and weekend errands and found them to be comfortable and zippier than my other around-town shoes. My one concern with white sneakers is the dirt factor.
When I asked the Tracksmith team for their cleaning tips, they said you can throw these sneaks into the washing machine. Just be sure to take out those precious foam insoles first so they don't get damaged.
Overall, I'm looking forward to continuing to wear the shoe on runs and walks to come, and hope that other brands take a page from Tracksmith's book and design more muted and versatile, less flashy, sneakers. (Just don't tell my pair of neon-red kicks!)
[ad_2]

Source link