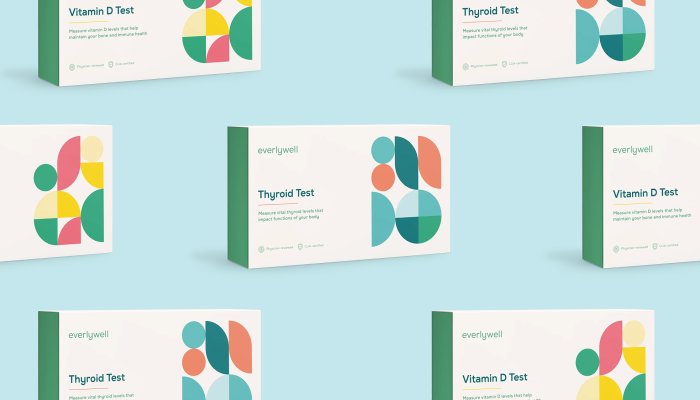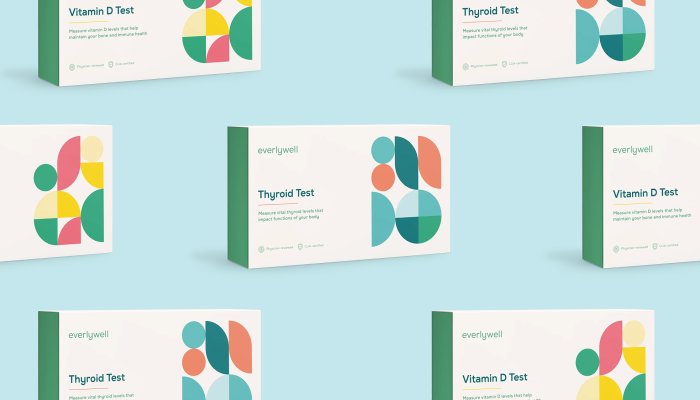 Everlywell has a streamlined process for home testing and made it more accessible. To get started, you need to order a test directly from their website. The tests can often be covered by HSA and FSA accounts, but make sure to confirm your coverage with your insurance carrier.
Once you receive your kit, the first step is to get it registered by simply scanning the kit's QR code in the brand's free app. The step-by-step sample collection instructions are succinct and clear. Just keep in mind, a blood spot sample can be difficult for some, as each circle needs about two to three drops of blood. My advice: keep the card lower than your waist (not on a counter), so gravity can help produce enough blood to fill the circles.
Once your sample is collected, you'll simply ship the whole kit back with the prepaid label included in the packaging. I did not receive any tracking information, but eight days later an email alerted me that my sample was being processed. Seven days after that, I received another email that my results were ready.
Results are viewable in the Everlywell app, and are neatly organized and easy to read. A colored line signifying low, normal, and high levels makes it simple to understand where your levels land. Scrolling further down, the "next steps" and recommendations are also clear, but I found mine to be quite generic. At the very bottom of the results page is a pre-recorded 13-minute educational video detailing information about the test. There was no prompt to schedule a personal consultation with a healthcare provider—however, that option is available as an add-on through the brand's website.