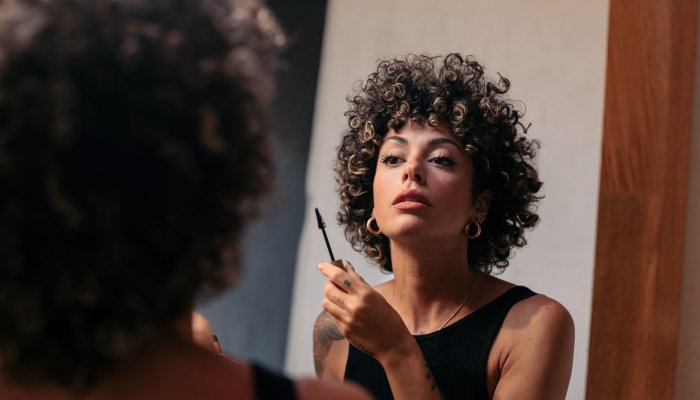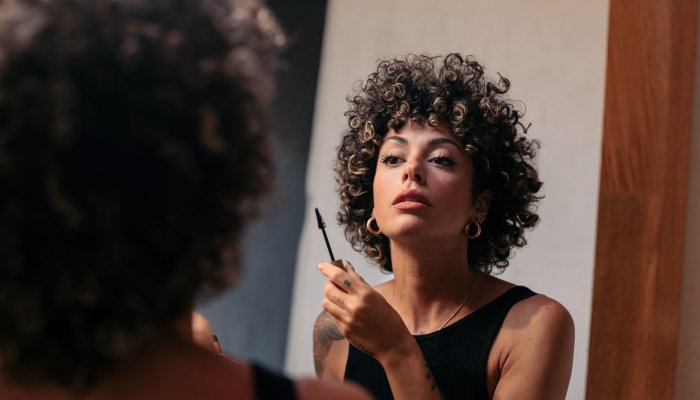 Now, don't just layer any ol' mascara and expect sky-high lashes. Mascara cocktailing requires a bit of a learning curve, as not all products pair well together. For example: "I like to apply waterproof mascara over regular mascara when I'm doing red carpet or bridal makeup, because it helps with wear time, but applying waterproof mascara under regular mascara can make the lashes brittle and stiff," explains Patinkin. (FYI: Layering regular mascara underneath a waterproof formula also makes removal a breeze at the end of the day.) 
"I also don't recommend trying to cocktail with tubing mascara since it'll likely make your lashes look clumpy, and it'll be more challenging to wash off at the end of the day," she continues. Tubing mascaras, if you're unfamiliar, create teeny polymer "tubes" around each individual lash to encourage separation and prevent smudging.
In terms of the best mascara "cocktails" to try, Patinkin recommends seeking out two formulas with the same base ingredient; that way, you know they'll play nice together. For example, Tower28's MakeWaves Lengthening + Volumizing Mascara and MOB Beauty's Volumizing Mascara both contain a base of carnauba wax, yet each come with their own unique perks: Tower28's formula has a Aquaflex Technology that memorizes the natural bend of your strands and hold their shape, while MOB Beauty's brush is designed to increase volume by 30%. Layer one on top of the other, and voila: fluffy, curly, conditioned lashes with just a few coats. It's Patinkin's personal favorite pairing: "When you put them together, it's a home run," she affirms.