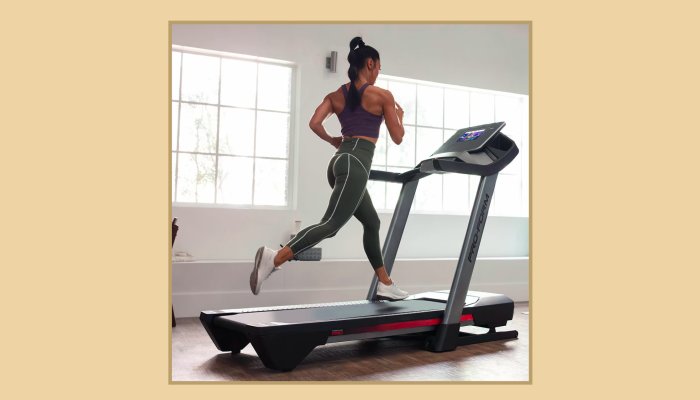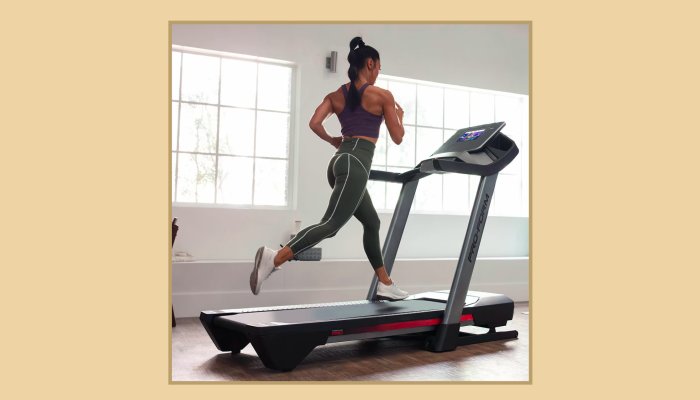 There are many factors to consider when shopping for a new treadmill for runners. Per our experts and extensive research, we recommend keeping the below criteria in mind: 
Budget: Treadmills can range in price from around $300 to upwards of $5,000, so it's important to have a budget in mind before you start shopping. "Look for a treadmill that fits in your budget, while still offering the features you need," Randall recommends. Be sure to consider the cost of memberships if you choose a treadmill that requires one, like the Peloton Tread. 
Speed and incline options: Most treadmills have max speed settings of 10 to 12 miles per hour, and offer incline from 0 to 12%. However, if you want something in excess of these, like negative incline, you'll need to shop around a bit more. 
Size and durability: "A larger belt size will allow you more room to move," explains Randall. The roomiest tend to be 22-inches wide and 60-inches long. He adds, "A treadmill with good cushioning can help reduce the impact on joints." For a more durable treadmill, he suggests sticking to well-known brands, such as ProForm, NordicTrack, and Sole.
Tracking and connectivity: Finally, you'll want to consider the treadmill's tracking and connectivity features. If you plan to stream workouts, look for a treadmill with a built-in screen or a tablet holder. Bluetooth speakers and a USB charging port are also great features to have.