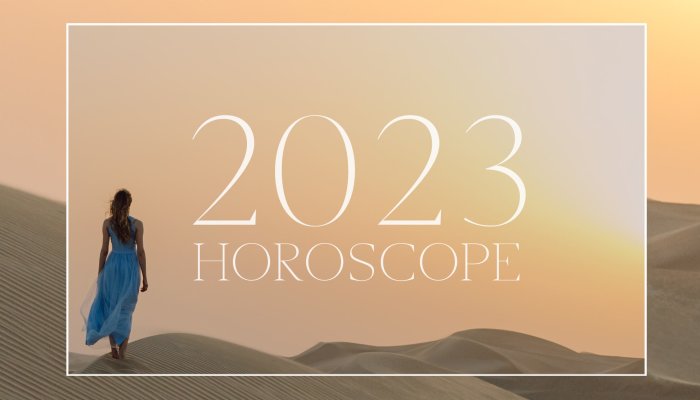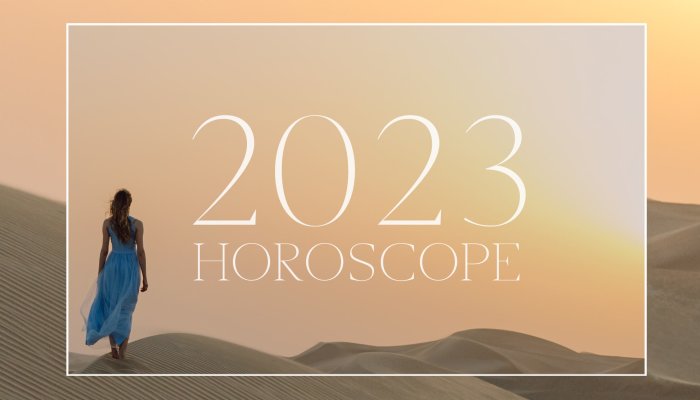 Given all of this, Isis was the obvious choice for our 2023 horoscope book "cover model." As the goddess of resurrection, transformation, loyalty, and magic, she represents so many themes of 2023. Using her glorious wings, Isis flew to the underworld to deliver fresh air to her husband Osiris. (Who was also her brother…hey, it's mythology.) 
We depicted Isis wearing the crown of Hathor, who is the goddess of pleasure, fertility, love, and motherhood. With its cow horns and sun disc, Hathor's crown represents abundance and the cosmos. 
With her ability to dive into the shadows and call in the light of the sun, Isis has range. And that's something we could all use this year when the question of "What If…?" invites us to stretch into higher human potential without ignoring the fires burning at our feet. 
As an ancient Egyptian proverb tells us, "To have peace there must be strife; both are part of the structure of the world and requirements." While 2023 may deliver both, it is also time for a restructuring. 
Our hope is that the 2023 Horoscope will meet you with serendipity as you go through moments of your yearlong journey, whether you're seeking inspiration, comfort, or a deeper understanding of what loved ones are going through. 
And with that, let us sign off as the ancient Egyptians did, with an em hotep, which means "in peace."
Adapted with permission from The AstroTwins 2023 Yearly Horoscope.